All Black Mesh Top and Slacks
There is something powerful when you wear all black for any occasion. Can we just agree that SHEE is poppin baby. As you can see the sun is still shinning in Fresno, and I am not complaining. This week as I was picking out the gems for today My goal was to be Fearless while in the pursuit on what sets my soul on fire. Let's style this outfit shall we.
Can we talk about this poppin top please. This is a mesh T-shirt with a white trim. Isn't she pretty. one of my favorite things about this top is the embroidery details in the middle of the shirt. I picked this up from Lane Bryant.
This shirt was a perfect match with my slacks that I picked up from my local Goodwill another great #She finds. The brand is George and I paid 5 dollars for them a few years back. This was the perfect combo for this excellent weather.
To bring out the white trim in my shirt I paired it with my favorite cream heels. which I picked up from macys they are so comfortable.
Now this bag here. I love it I don't wear it often but when I do I always slay in it for sure. This was the perfect gem which I got gifted from a friend. This look is great for any event you may have in mind.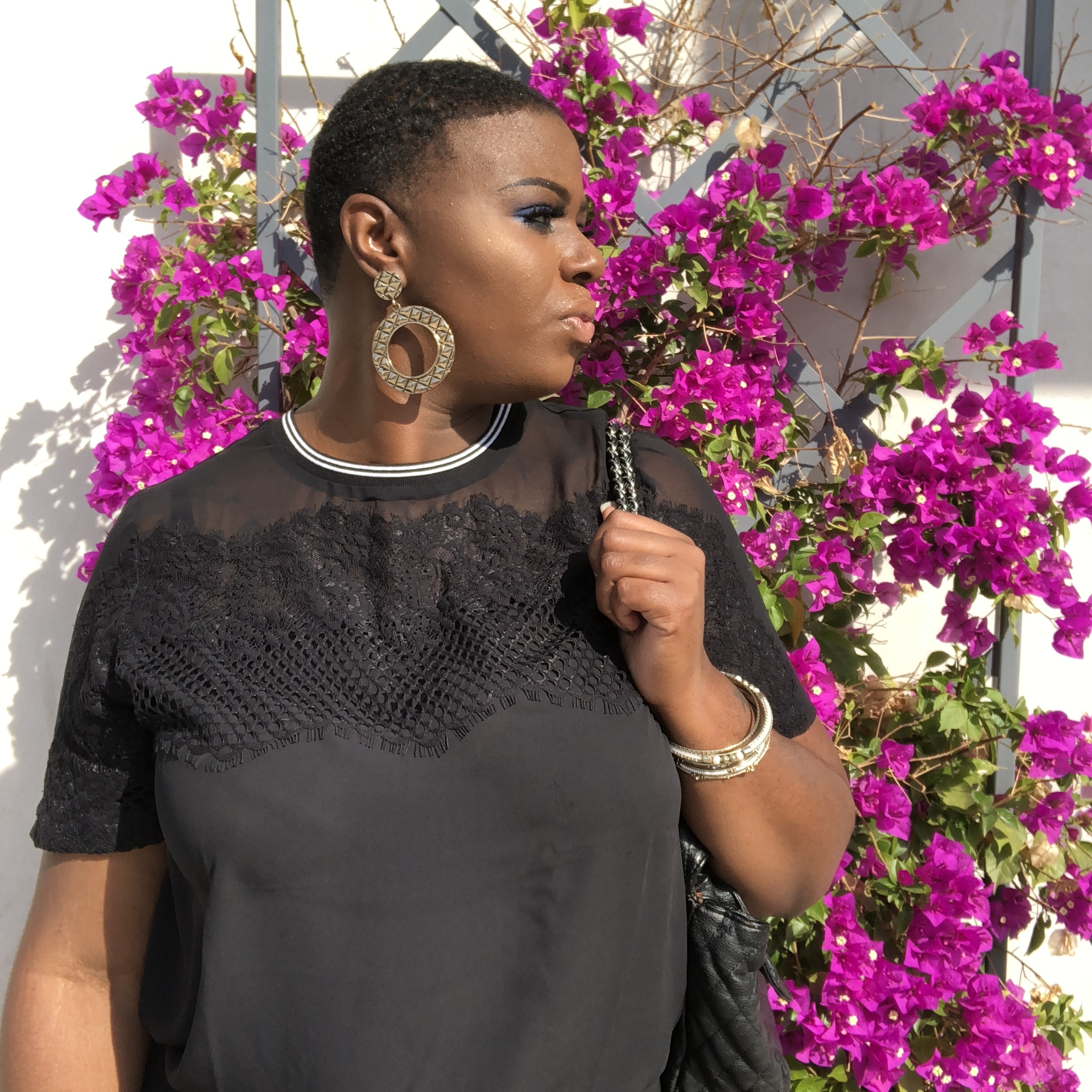 Make it Simple ,but sigificant